California vs Oregon Pinot Noir 2012 (incl. very special pinot noir in Jeroboam)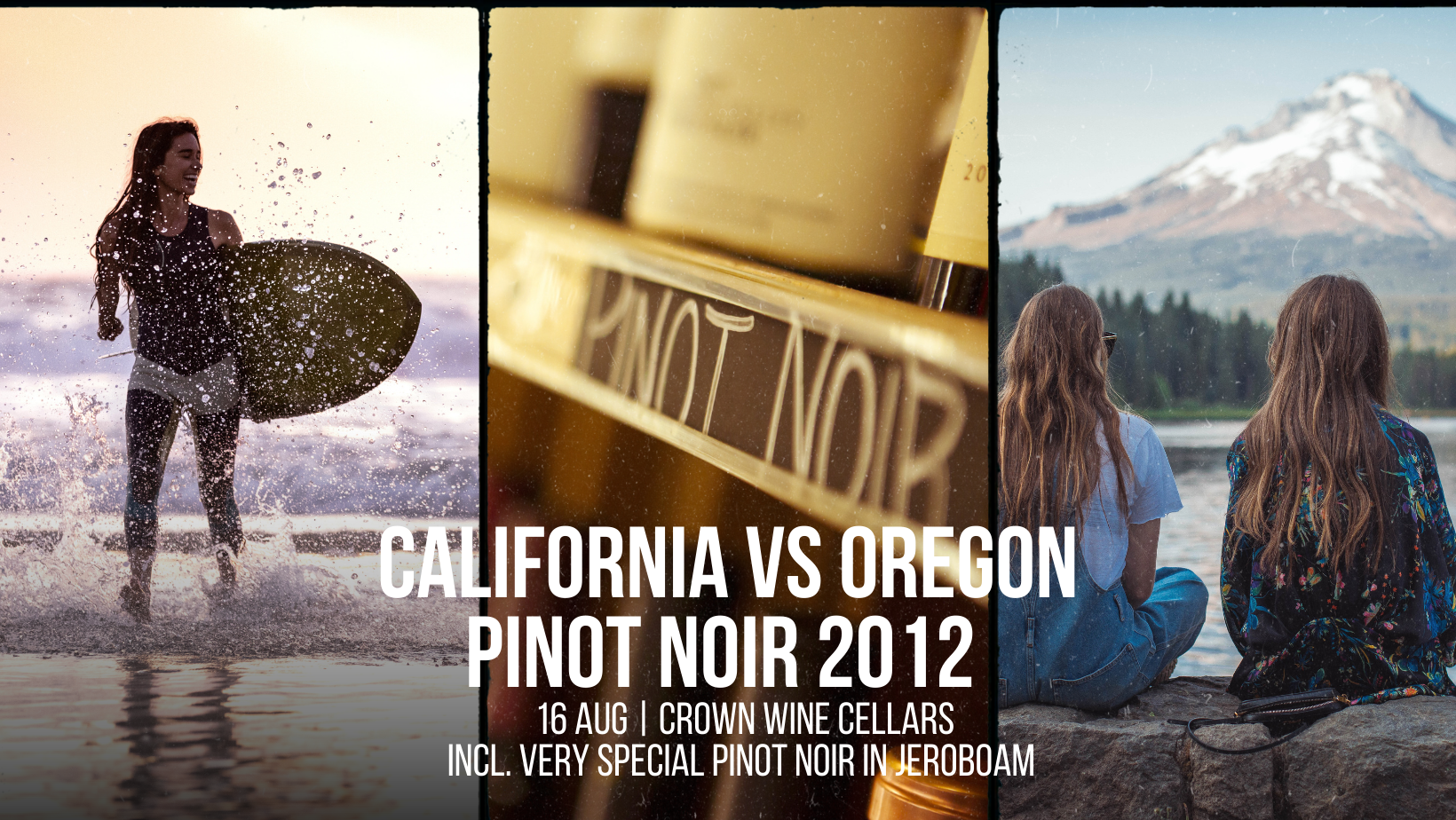 16 August 7:00pm - 10:30pm
Crown Wine Cellars, 18 Deep Water Bay Dr, Deep Water Bay
Covid prevented us doing this tasting last year, when the wines were exactly a decade old, but one year later is fine too! We thought it would be interesting to compare 6 Pinots from California, including a Napa, Anderson Valley, Santa Cruz Mountains and three Sonoma Coast, against 6 wines from the Willamette Valley from Oregon. Apologies to the other California pinot appellations!

The 2012 vintage was a warmer one in Oregon, which was welcome back in 2012 (oh, how things have changed in the last decade), while California was a bit cooler, so this may confuse the tasters discerning which of the wines are from Oregon and which are from California.

The dinner wines will follow the same theme, with California Chardonnays and Pinot Noir from the Sonoma Coast and a Jeroboam from Rhys' Horseshoe Vineyard – one of the best Pinot Noir from the New World. There will be no shortage of wines!
Founded by Debra Meiburg MW, the first Master of Wine in Asia, MWM Wine School boosts trainings hosted by globally renowned wine and spirit educators. Through the vibrant teaching style and educational material, our tutors will ensure an enjoyable and memorable learning experience for every student. Beyond certificate trainings, students and alumni can enjoy special access to MWM's frequent wine events and workshops, where they can build connections with the local and international wine community. Located in Aberdeen, MWM is fully equipped with wine tasting and classroom facilities for private rental.